From Fossil Fuels to Hydrogen Solutions

From 16 until 19 April 2023, Prins | Westport Fuel Systems participated in the Automotive Week 2023 at the Automotive Campus in Helmond. Bas ten Broeke, Technology Director HD, presented the companies' latest innovations for Heavy Duty transportation: H2-HPDI and H2-DF. With these technologies, new trucks and trucks in use, can drive on other fuels than diesel like for example Hydrogen. In this way we contribute to the lower emissions targets for a favorable total cost of ownership (lower CAPEX).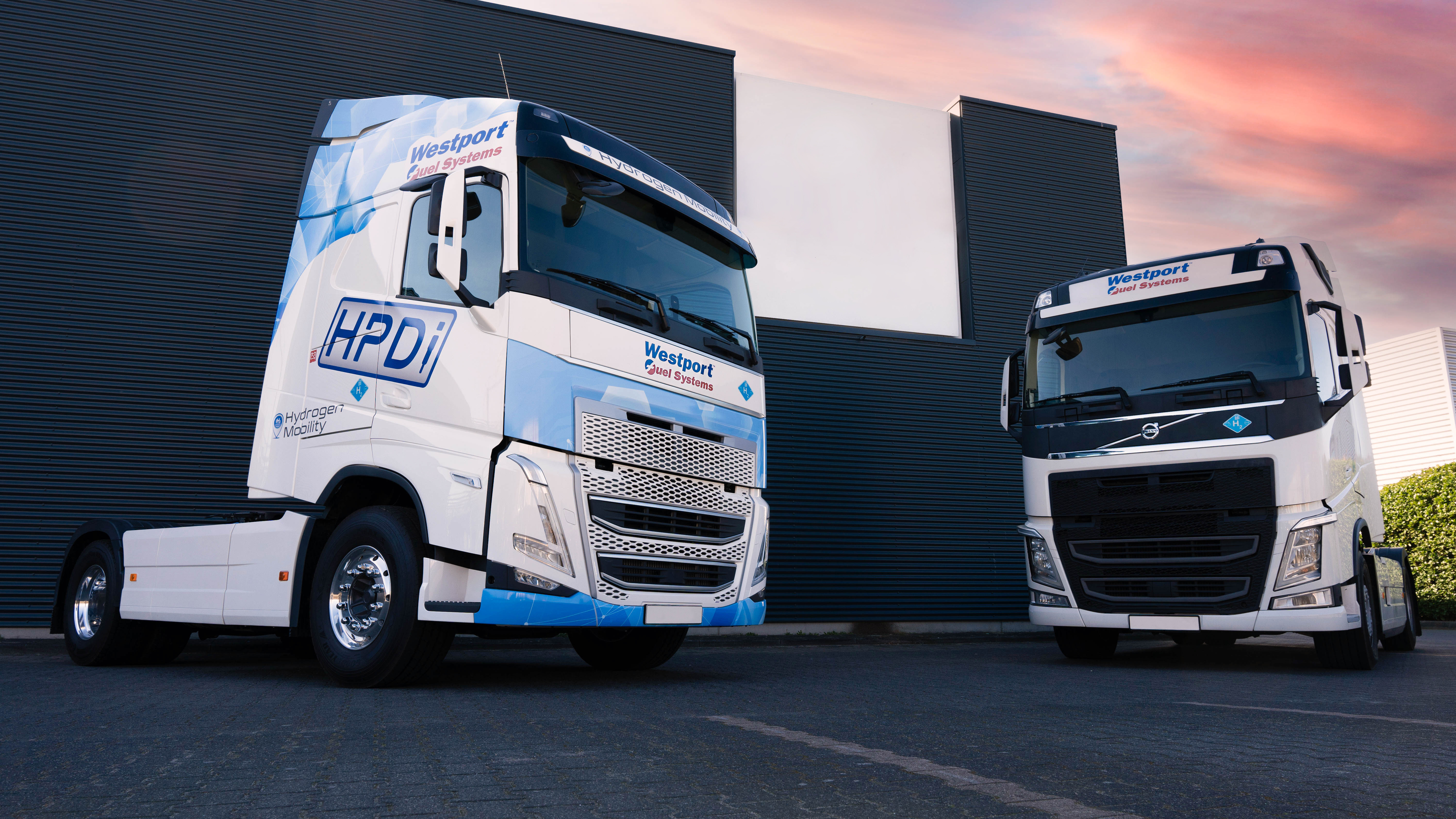 H2 Hydrogen Technologies for Heavy Duty transportation
 H2 HPDITM

Westport's HPDI fuel system has been commercially available in Europe on Original Equipment Manufacturer (OEM) Heavy Duty Natural Gas trucks since 2018, during which time it has gained a significant foothold. While an HPDI fuel system equipped engine fueled with Natural Gas, and in particular renewable natural gas, offers significant reductions in Green House Gases (GHGs). It was also clear that the availability of Hydrogen as a fuel was an important consideration, especially for long-haul Heavy-Duty trucks.  Research plus a review of the first demonstration trucks shows that a modern state-of-the-art engine equipped with the HPDI fuel system and fueled with hydrogen can achieve efficiencies exceeding 50% while reducing CO2 by up to 97%, all while retaining the existing powertrain. H2 HPDITM is a common rail system with pilot/ignition fuel and H2 both independently controlled. 

More information on H2 HPDITM.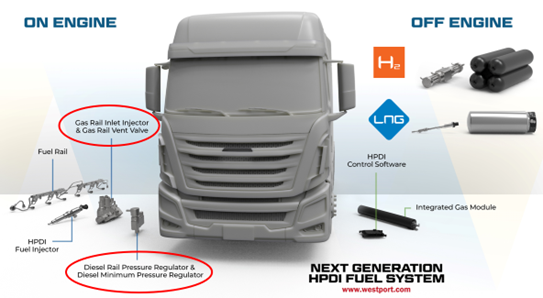 H2 DF

The Dual Fuel technology for internal combustion engines is based on the vapor injection of Hydrogen as a secondary fuel into an existing diesel engine. The quantity of diesel* injected is reduced, and secondary fuel is injected to displace the reduced amount of diesel. The Prins ECU calculates the amount of injected H2 depending on engine load and speed and others. Hydrogen is injected into the intake manifold and mixes with the intake air. The diesel* will ignite because of the high compression end pressure in the cylinder and will ignite the gas/air mixture.
* Diesel may be replaced by HVO or another suitable sustainable fuel)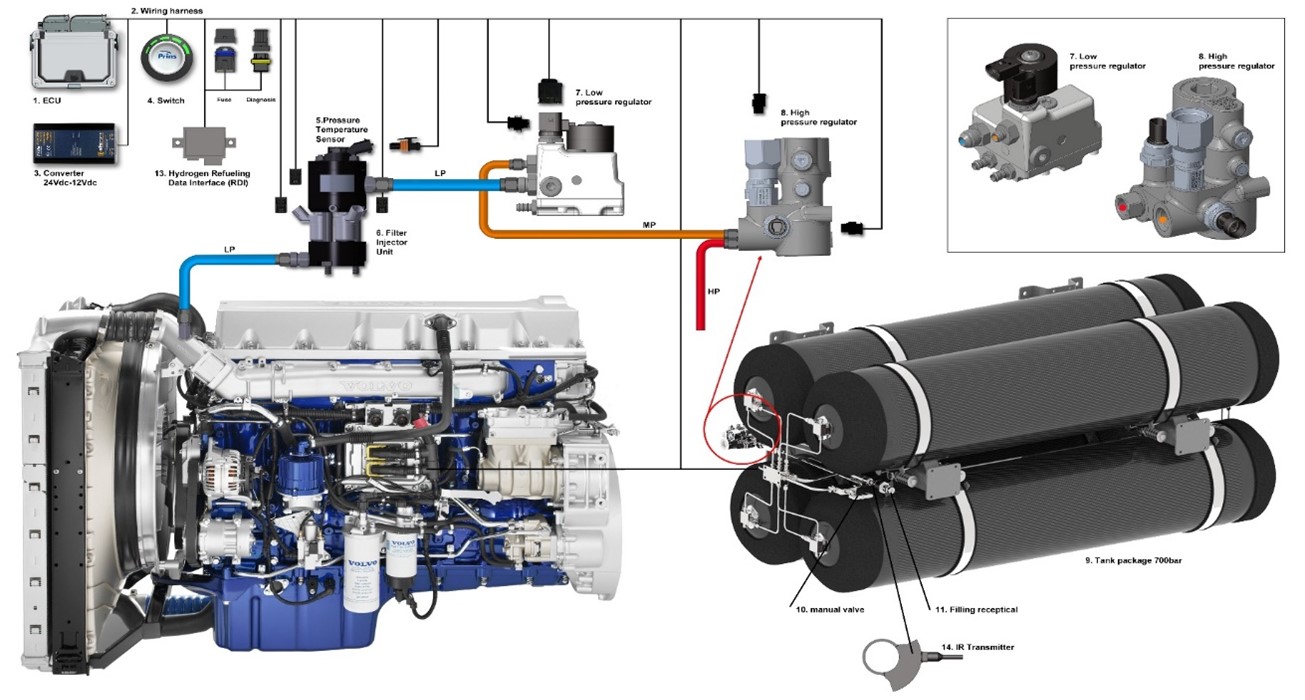 Why these new technologies?
Hydrogen is a carbon neutral fuel that can be used in transportation. To realize the transition, it is really important that several aspects like legislation, technologies and infrastructure are in place.
Bas ten Broeke, Technology Director Westport Fuel Systems: "The development of technology and infrastructure is basically a chicken-and-egg problem. At a certain point, technology requires a suitable infrastructure, which in turn needs to be developed for the many users of this technology. Westport Fuel Systems is a leading supplier of advanced fuel delivery components and systems for a wide range of affordable alternative low carbon fuels and is pursuing an approach that is efficient in performance and cost and, above all, quick to implement."
Westport Fuel Systems pursues a fast start of a Hydrogen industry for HD transport and supports the set-up of infrastructure (HRS - hydrogen retail sites) for medium/heavy duty 700Bar technology. In this way, Hydrogen can be used as soon as possible for H2 DF (3-5000 kg H2 /truck/year@100K km/year). End-users can then gain first experiences with Hydrogen and reduce CO2 emissions significantly by 25-50% in their existing diesel truck fleets (Euro VI). At the same time the European H2 industry can be built like employment and knowhow/IP.
H2 DF has a low Capex and shorter ROI compared to other solutions. It is a reliable system with a fallback scenario in case Hydrogen is not available especially when starting up the coming years. It paves the road to switch to zero-emission full Hydrogen OEM solutions (10000 kg/truck/year @ 100k km /year).
For more on H2 DF contact: sales@prinsautogas.com.
An impression: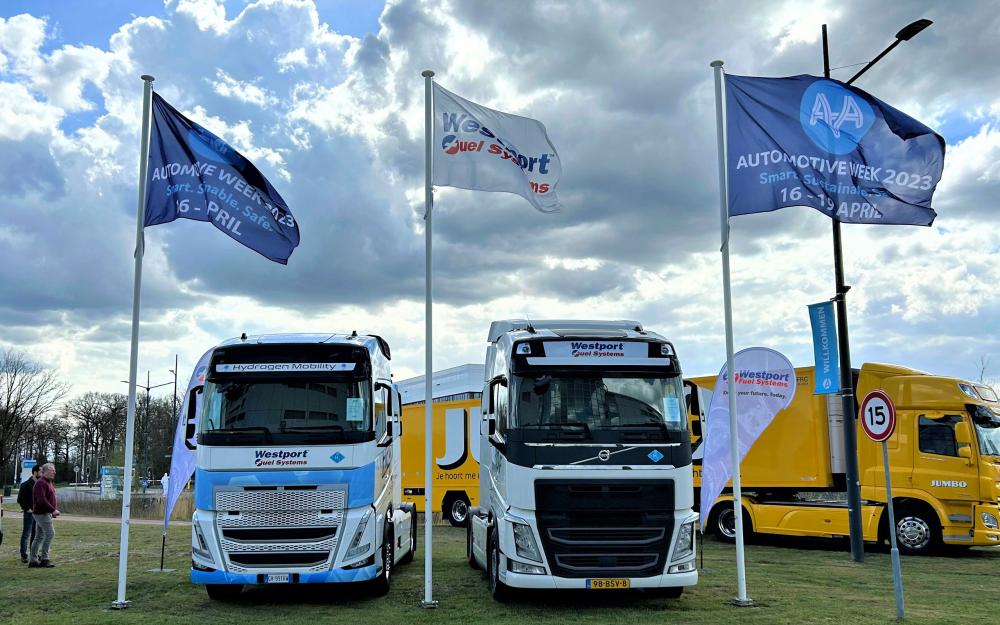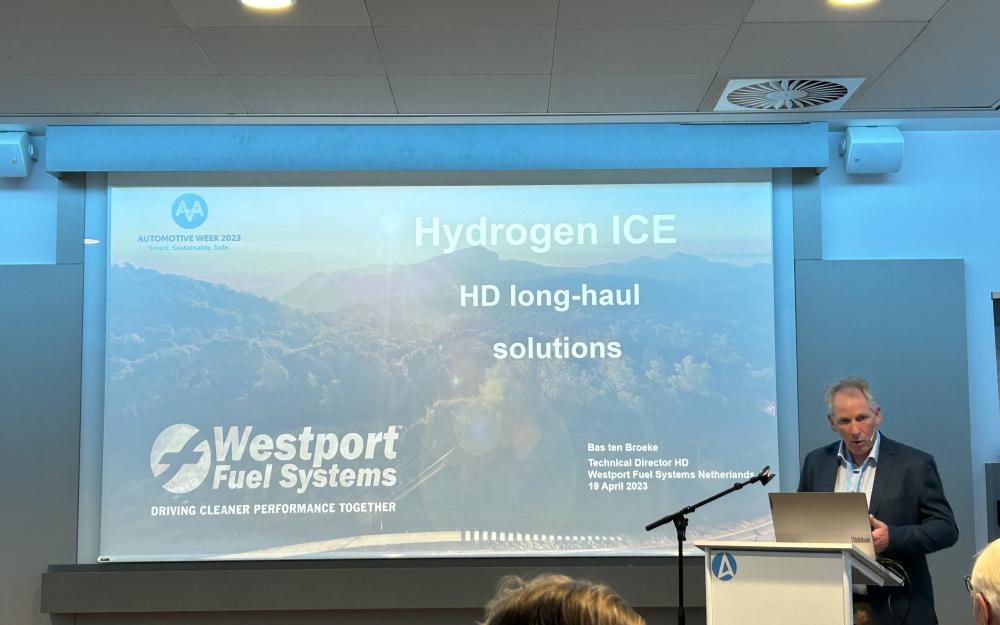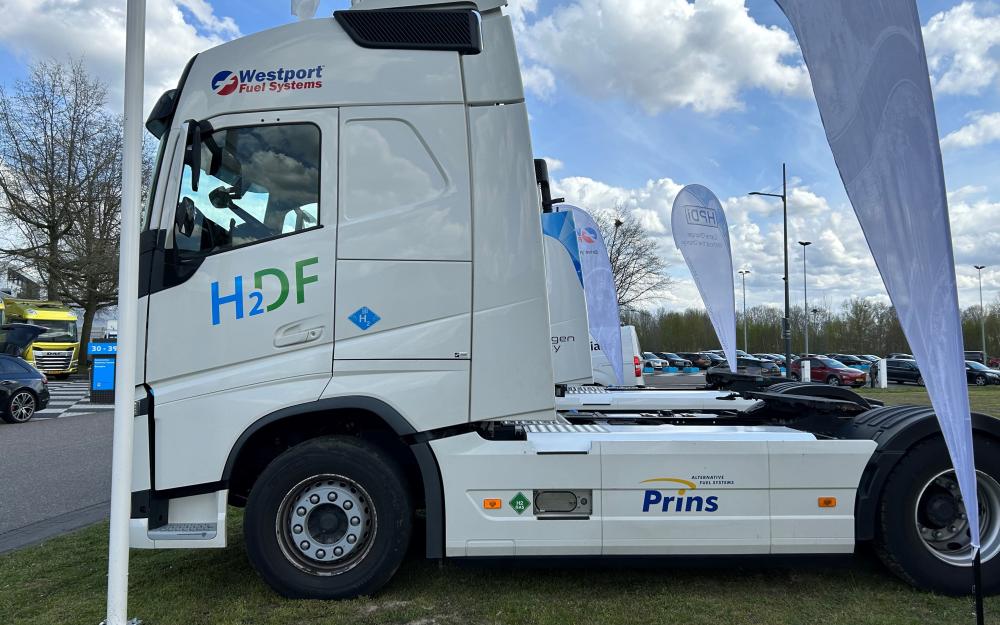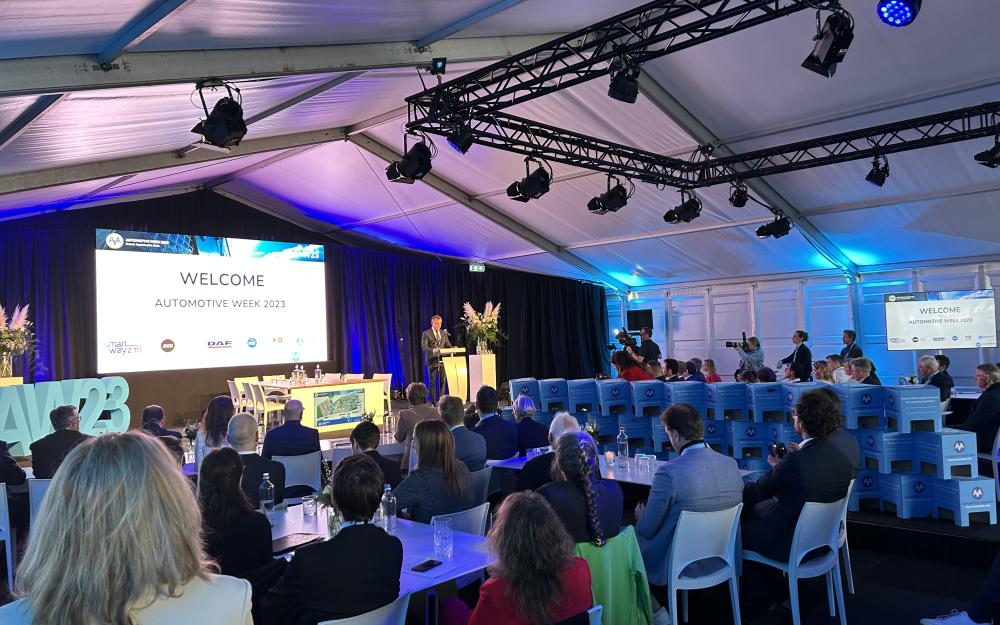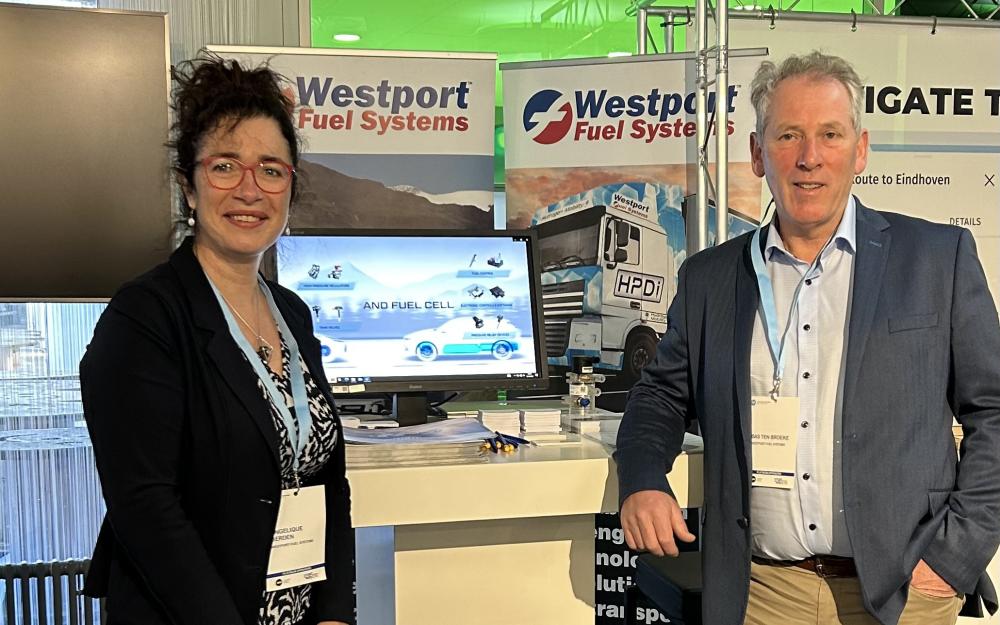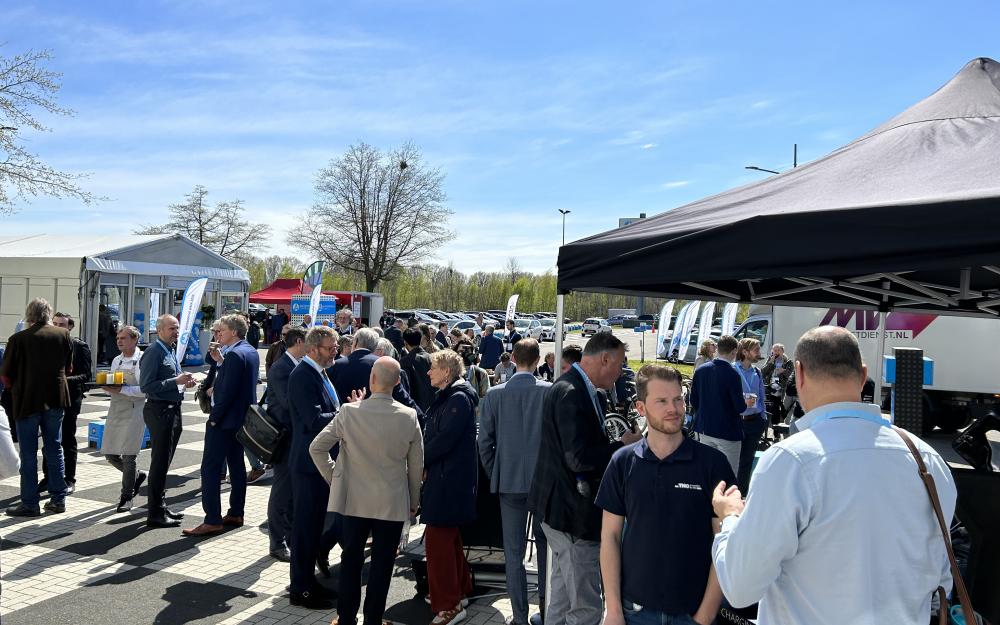 About Automotive Week 2023
The Automotive Week 2023 is thé hotspot if you want to keep up with the latest European developments in mobility and if you want to expand your network in the mobility sector. Innovative technologies and the right skills become more and more important to make the world of mobility smart, sustainable and safe.
In the heart of the Brainport region, at the Automotive Campus in Helmond (NL), the international public experienced the mobility of the future. The Automotive Week offered an exclusive look behind the scenes for future talent, professionals, governments and knowledge institutions. More: https://www.automotiveweek2023.com/