We are ready for the future... are you?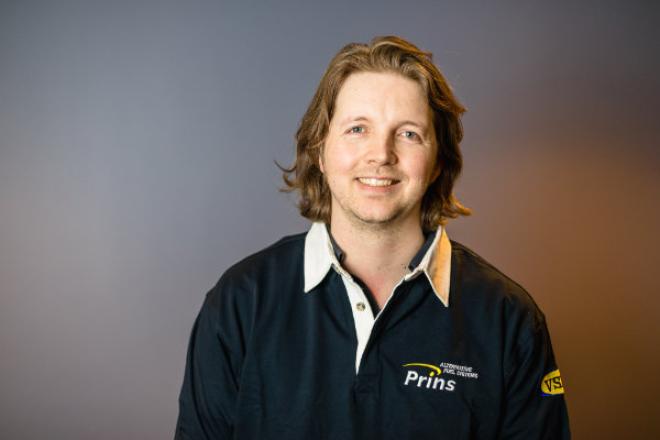 From MPI to DI.. Ready for the future
___
Jeroen Visscher, Technical Director at Prins, shares his experience:

As Technical Director at Prins, I feel very proud reflecting on the company's system developments and innovations over the last 35 years. Teamwork has been an essential element in achieving our successes.
Innovative and high quality solutions
I have always had a passion for vehicles, and in particular, fast passenger cars. Before I started working at Prins, I conducted research on alternative fuels at the HAN University in the Netherlands. I got to know Prins during a joint project with HAN University on Direct LPG Injection. It was via this project that I then began working at Prins in 2010.
We offer our customers high quality, cost effective and innovative solutions for a wide variety of engine types. Our experience and our extensive product range to convert vehicles equipped with direct injection (DI) engines gives us a unique position in the market!
Development achievements
There is a big difference in converting a passenger car with an MPI (PFI) engine versus a DI-engine. Simply put, DI-engines are more complicated and need a dedicated solution. In 2008, Prins launched the first-ever system to convert vehicles equipped with a DI-petrol engine to LPG: VSI-DI, and Prins has focused on DI-conversions ever since.
I would like to highlight our latest development, the revolutionary bi-fuel VSI-3 DI system. VSI-3 DI stands for the 3rd generation of this system, leveraging all our Prins experience on DI technology. The VSI-3 DI system is developed around maximum system flexibility regarding both hardware and software. The AFC-3.0 DI ECU has the capability to be programmed according to each vehicle and each petrol engine management system by using advanced hybrid technology electronics. The injection hardware, consisting of Keihin injectors and the Prins eVP-500 reducer, ensure accurate fuel delivery in each engine operating condition. The combination of these state-of-the-art components ensures an optimal performing fuel system with unparalleled performance and efficiency.
It brings a rush when the hard work pays off to successes
Best memory
What I most enjoy about working at Prins is that we keep innovating to create new and better solutions, monitoring all aspects of the development process from infancy until the best practice phase of the system. If I had to point out one of my best memories, it would definitely be the development of LPG or CNG applications together with our local partners, intended for their specific market. It brings a rush when the hard work pays off and we have yet another dedicated Prins system available in the market and a very excited customer.
At Prins we are very proud of our global network of distributors and installers. We feel strongly connected to them and consider them our partners in providing drivers with a positive experience.
Together with our global network and valued customers, we are ready for the future.