What is LPG?
LPG (Liquefied Petroleum Gas), which is sometimes also called autogas in the car industry, comprises hydrocarbon compounds like petrol and diesel. The main components of LPG are propane and butane. Large quantities of petroleum gases are released when extracting oil and natural gas, and refining crude oil. Compressing these petroleum gases convert them to a liquid state, and creates LPG.
LPG is a cleaner fuel compared to petrol and diesel. So using LPG as a vehicle fuel helps to improve the air quality.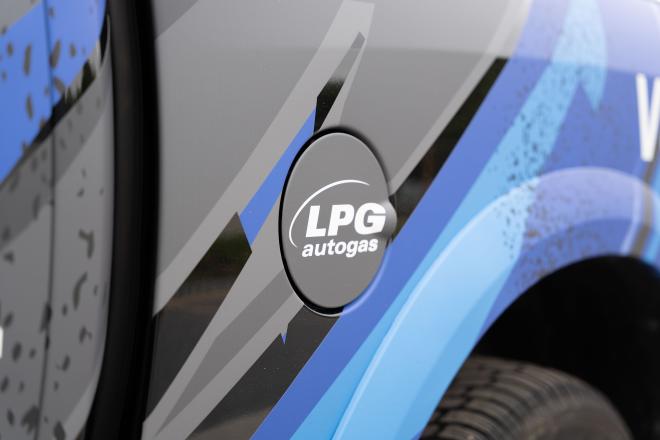 Considering an LPG (autogas) conversion for your car?
Running your car on LPG directly contributes to a cleaner living environment, and contributes to your savings by significantly reducing your fuel costs!
More environmentally friendly and cheaper! 
One litre of LPG is approximately one euro cheaper than a litre of petrol! It is also a greener fuel; when running on LPG, your car emits up to 21% less CO2 and up to 95% less fine particulate matter compared to petrol. Engines running on LPG also produce much lower NOx emissions compared to engines running on diesel. Bio-LPG, which is an even cleaner variant, will also be available soon.
The advantages of driving on LPG
Saving on fuel costs

More environmentally friendly mobility

Easy tank filling procedure

No power loss

Additional driving range

Ideal for petrol cars that are already on the road!
How to refuel with LPG (autogas)
Greater attention should be given to the role LPG can play in the energy transition.
Tankpro
Frequently asked questions about driving on LPG.
WHAT WARRANTY IS OFFERED ON THE LPG SYSTEM?
We offer a two or three year factory warranty on each Prins LPG system, depending on the type of system and whether it has been installed by an official Prins dealer. Ask your conversion centre for more details.
HOW LONG DOES IT TAKE TO FIT AN LPG SYSTEM?
The average fitting time is 2-3 working days. Please contact the conversion centre for more information.
IS A REPLACEMENT VEHICLE PROVIDED?
Some conversion centres offer this service, but not all. Please contact the centre directly.
WILL I LOSE SPACE IN THE BOOT BECAUSE OF THE EXTRA TANK?
Today's LPG systems can be supplied with a doughnut tank. This type of tank is placed in the spare wheel well to avoid reducing your boot space. Click here for more details about fitting configurations.
CAN I STILL DRIVE ON PETROL AFTER THE GAS SYSTEM HAS BEEN INSTALLED?
The current Prins LPG-systems are installed in parallel to the normal petrol system. So you can switch back to petrol at any time.
WILL MY CAR LOSE POWER AFTER THE GAS SYSTEM HAS BEEN FITTED?
No, there is no loss of power. The car retains its current engine power output.
Is LPG dangerous?
Due to strict safety standards and the requirement to have the system installed by an LPG fitting centre, LPG cars are just as safe as petrol and diesel cars.
WHAT IF I HAVE A PROBLEM: FOR EXAMPLE, WILL THE ANWB'S BREAKDOWN MECHANIC BE ABLE TO HELP ME?
Most of the car association mechanics and support staff are also familiar with our LPG systems and engineering technology. So you can rely on fast professional help when you have a problem.
Can I park in a parking garage?
Yes, in most countries it is allowed. However, this differs per country. Find out more.